Publishers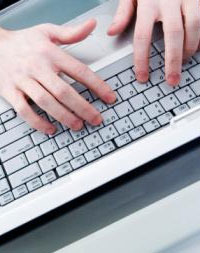 Link ToAds™ will help monetize your wired or wireless managed guest network with any combination of our six products by providing top quality advertisers to your wired or wireless managed network.
Leveraging your network to display advertising provides a way to monetize your network, creating a long term revenue stream that will impact the bottom line. We currently have real advertisers and advertising revenue to share with you.
Over the past 20 years, our founders have established advertising relationships with major technology and consumer brands. Advertisers love users of your managed guest network because they are affluent mobile professionals, the advertisers number one target demographic.
Most people don't realize that actually delivering an advertising campaign on a guest managed network pre-authenticated is very difficult. We have spent the last 5 years perfecting ad serving on guest managed networks and has developed the software and methodology necessary to achieve flawless results. As experts in the field, our ad platform offloads the burden of having to manage ad serving, ad tagging, ad tracking, creative trafficking, and the rest of the laundry list of tasks associated with ad delivery so you can focus on your core business.
Link ToAds™ enables companies to display advertising on the pre-authentication page, transport pages, and our post-authentication portal page, and in many cases throughout the browsing experience.