Contact Us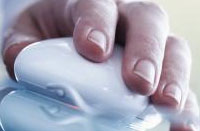 Link ToAds™ welcomes all opportunities to receive input and questions regarding our wifi hotspot advertising abilities and how we can help you make the most out of your hotspot advertising campaign. No matter if you are a hotspot advertiser seeking the greatest coverage for your message or a Publisher weighing the options of wifi hotspot advertising, Link ToAds™ is ready to provide you with the perfect solution to fit your business needs.
Link ToAds™
Our corporate offices are located in Finland, Minnesota.
We invite telephone or electronic inquiries, and welcome the opportunity to provide additional insight into the many advantages Link ToAds™ can provide for your business.
Finland, MN (main office):
Link ToAds
7265 Highway 1
Finland, MN 55603

Main Number: (218) 353-7798
info@linktoads.com